From the statistics of the Global Burden of Disease (GBD), the main risk factors for low back pain in the population aged 15-49 are:
Occupational ergonomics (sitting position, standing position)
Smoking
High body mass index
So improper sitting position is the main reason to cause a back pain for the young and the middle aged.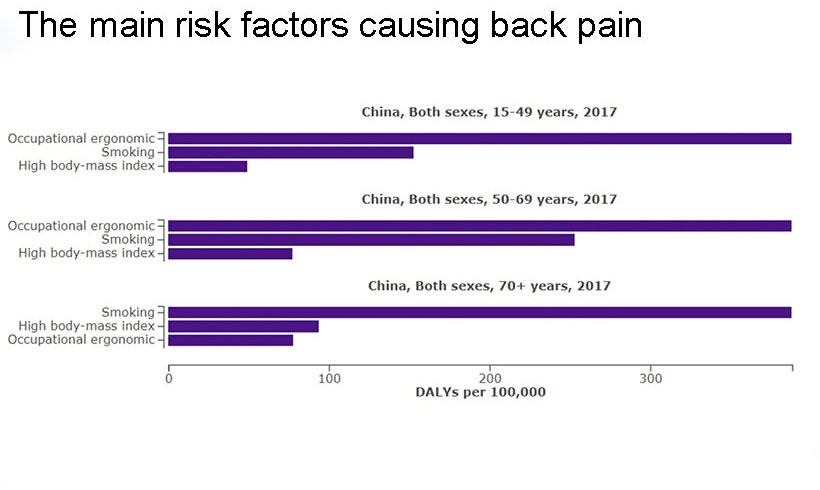 Reference: https://vizhub.healthdata.org/gbd-compare/
According to The Lancet: Globally, the proportion of low back pain patients increased by 54% from 1990 to 2015!
As we all know white-collars spend more than 70% of the time in the offices or cars probably have lumbar problem which increases gradually if not to take further care. Most of the office chairs you sit in the office or at home don't offer good support to your lumbar and back, which cause you the back problem or stiff legs.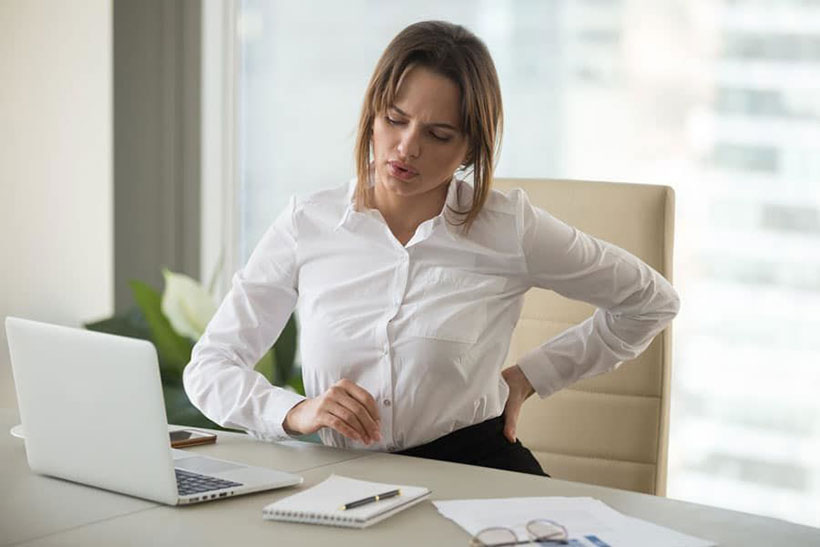 Not only white collars but also drivers especially coach or truck drivers who spend the most time in the journey, who suffer from cervical spondylosis and neck pain and lumbar muscular strain easily.
How to get away from the back pain?
The most import thing we need to do is to correct the sitting posture. Sitting up properly, put a cushion between your waist and the seat, don't let the waist hang.
The second import thing is to walk around and do some exercise after long-time sitting.
Look at the below picture which shows us the ratio of pressure that lumbar spine takes in different sitting postures.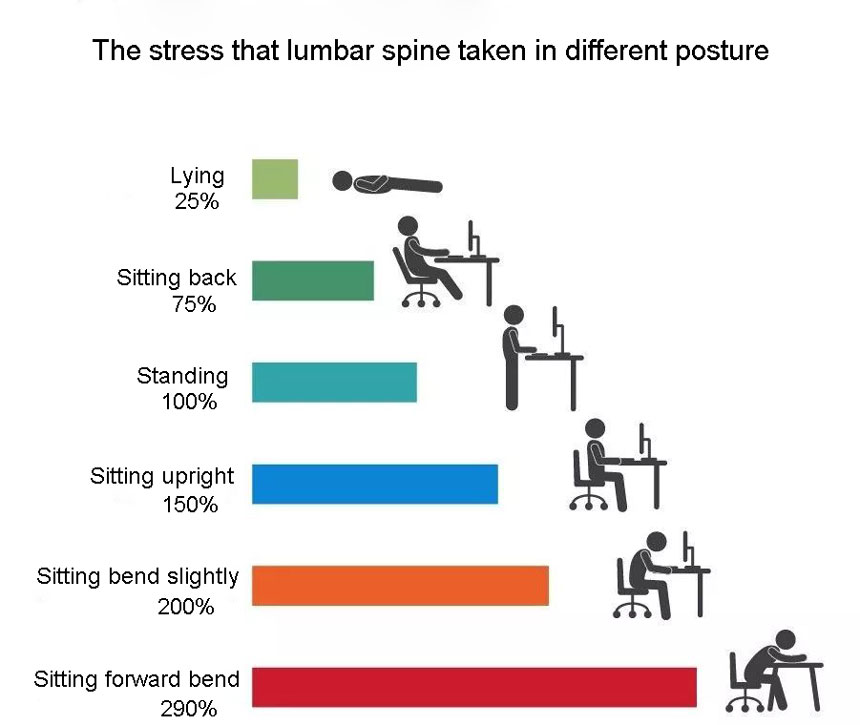 Lying has the least impact on the pressure of lumbar spine, just 25%, but we can't keep lying on the whole day. Standing up has 100% impact on the lower back. Stooping down has the most impact on our lumbar spine, which can reach to 290%. And sitting back has 75% impact on the lower back.
According to the Scottish study published in 2007 found that leaning back at 135 degrees is ideal to prevent back strain. And the Radiological Society of North America has the same conclusion, they said the best position to sit at your desk is leaning back at about 135 degrees.
An ergonomic lumbar waist support pillow can work it out.
How to choose a right lumbar pillow? The 5 tips below may help you.
It will not be deformed, which is very important. Because the poor quality of lumbar support will deform after sitting for about a month. If it is deformed, it will not support the waist.
The area of the back page is large enough, because it needs to withstand our entire waist, so the area of the back page should be large enough.
It should be stain-resistant and easy-to-clean. Stain resistance is to reduce the number of times we wash, and removable and washable is to keep the lumbar support clean.
There are lots of mesh holes and it will not be maggy if you sit for a long time. If there are mesh holes, it will not feel stuffy after sitting for a long time.
Sophiaco+ stress reliever lumbar support pillow with meshed cover is designed according to human engineering, conformed to the bending angle of lumbar spine, can help relieve stress. This pillow made of high density of memory foam provides great support to your back and can increase the circulation of the blood and maintain a comfortable position.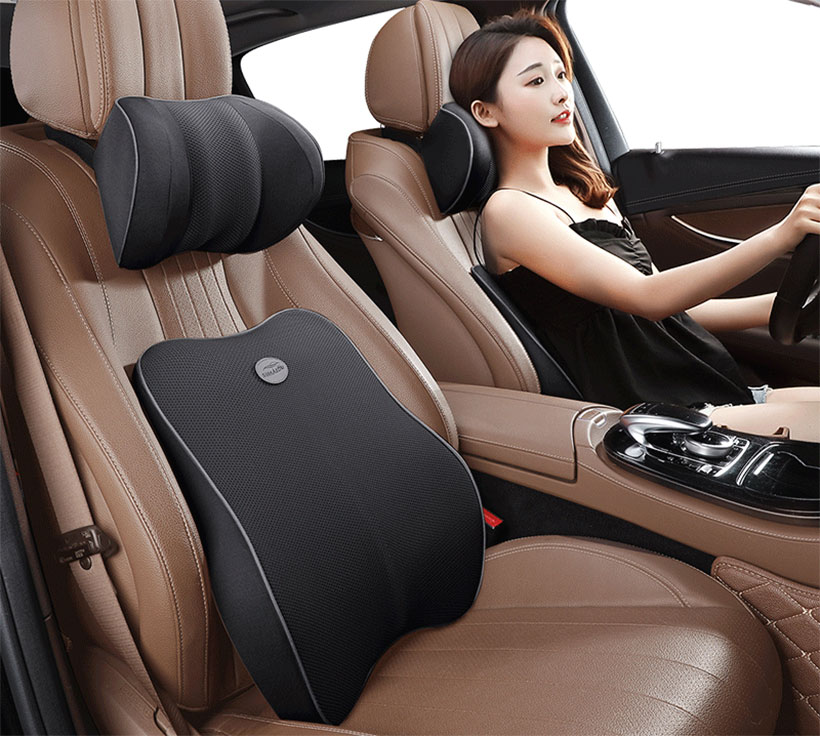 We are a manufacturer of memory foam products and cooling gel pads, focused on B2B market. If you are an online store owner or want to be a reseller in your country, welcome to inquire and start business.
I believe our product quality and price will give you an edge over your competitors. Choose us as your business partner, your money is in safe, your business gets boom.