Gel is solid in liquid, which is also called frostgel. When you touch the gel, you can see the gel flowing inside, but it will not leak. Because of its special touch feeling, anti-dust, anti-mite, breathable and high viscoelastic, it becomes rare material. And as it has similar property as human's skin, it has been referred to as synthetic skin.
At present, it has been extensively used in medical field. And currently only a few European and American developed countries use the gel material in bedding production like gel pillows, gel cushions, gel mattress topper, gel pad seat cushion etc. The Technogel® is a well-known Italian gel company that develops a series of gel products in the medical field. And Technogel gel has been recognized by more than 40 countries in Asia, Europe, America, Australia, Africa and five continents! The only downside is price too high, we ordinary men can't afford it. So as a China manufacturer of memory foam products and cooling gel pads, we focus on research, development and innovate, finally create a reasonable-cost manufacturing technique to serve clients around the world.
What is the features and benefits of the cool gel?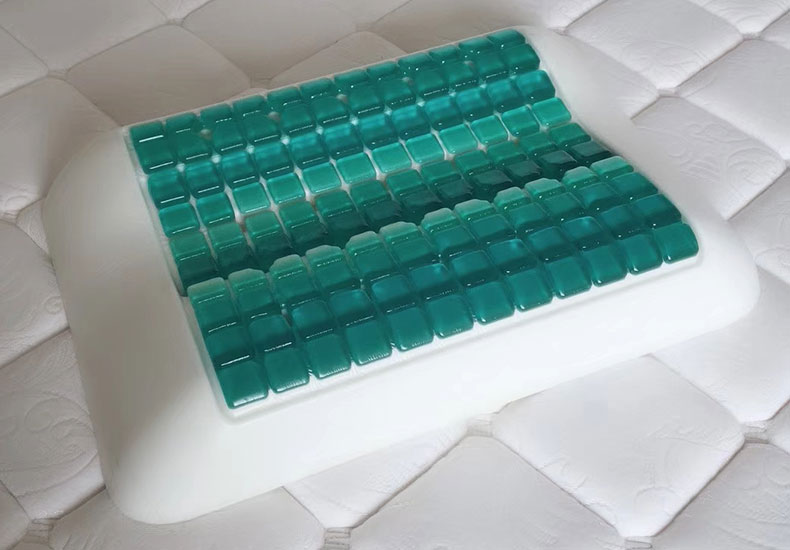 Due to the thermal properties of the cooling gel, it can disperse body heat to help you keep a temperature which is comfortable for sleeping. And more, the grid design can speed up the airflow to dissipate the body heat.
Solid support combined with water-adaptive, personalized (3D deformation) ergonomic support. The gel can deform in all three dimensions, while other pillows can only deform in up and down dimensions. It fits naturally on the head, shoulders and neck, and is soft and skin-friendly. It is suitable for any sleeping habit and is so comfortable that you will almost forget it exists. And the gel properties are stable, and it will never be deformed or hardened after long-term use.
Thickening and heightening design gel layer (gel tower), the thickness is 1.5 cm, and the weight of the gel layer is 1.3 kg.
With 20 ventilation holes, the gel memory foam pillow is formed at one time, which is more suitable for the human neck curve.
Temperature adjustment: the pillow temperature is automatically adjusted with the body temperature, and it can also adapt to each person's special head shape.
Natural material: non-toxic, breathable, clean, antibacterial healthy
Skin-friendly: "Synthetic skin" with enhanced breathability that does not harden or soften with temperature and age changing.
The cooling gel helps to dissipate body heat, It can effectively reduce the temperature of the head by 1.5 °C, giving the head a cool and comfortable feeling, which is more conducive to a deep sleeping.
Lying down on the gel mattress pad feels like floating on the water, naturally molds to your body curve, disperse your pressure evenly, bring you a sound sleep.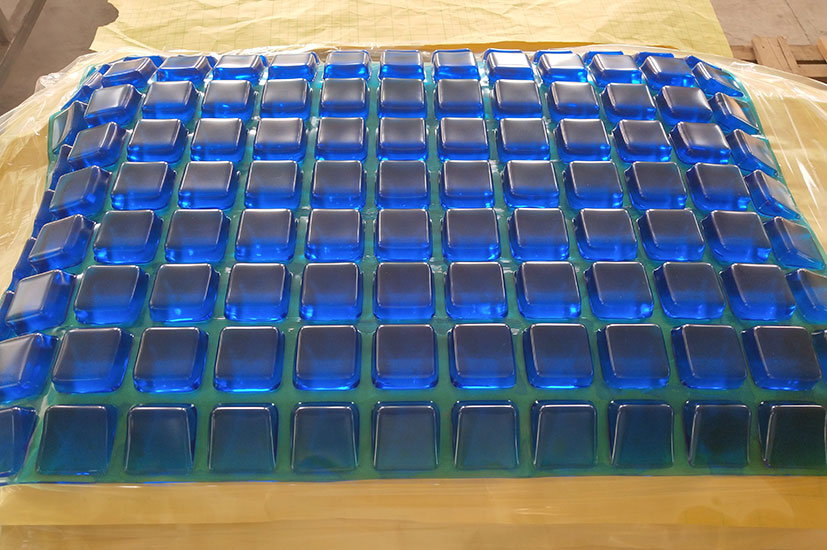 How to clean the gel pad?
Wipe the surface of gel pad with a wet cloth gently.
Remember, don't put the gel pad in the water or washing machine. Otherwise, the product performance will get damaged.